Newsletter - June 2020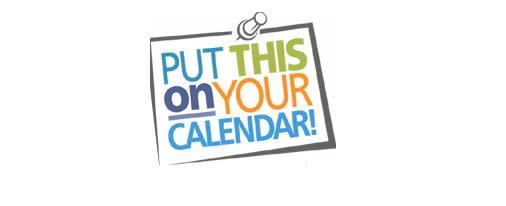 LOOKING AHEAD...
Tuesday, September 1st -- FIRST DAY OF SCHOOL!!
---
It is hard to believe that the 2019-20 school year is coming to a close already - and what a year it has been! For our fifth grade students, it marks the end of their time as an elementary student and the beginning of their middle school years. A time for new beginnings and adventures as they move onto another school. They will meet many new teachers and students, as well as have lots of new educational and social opportunities. We will miss them at Oakwood! They will always be a part of our school family and if they ever need us - we are here!
As Summer begins and we shift into a more relaxed mindset, there is a common problem among students: summertime regression. Studies show that most students lose at least some knowledge that they gained during the school year over the course of summer vacation. A little effort can go a long way when it comes to helping children avoid significant regression during the summer months. Here are some ideas for you to put in place to prevent that regression from happening:
Make reading a daily occurrence.
Play board games or cards with your child to keep their mathematical thinking sharp.
Practice counting up and back from various numbers, skip counting too.
Summer is a great time for children to follow their interests and review what they learned last school year and they can do so at a more relaxed pace. A summer learning routine doesn't have to be rigorous, and it takes just a little creativity to come up with great anti-regression activities. Get your child involved in the process, and remind your child that a little work this summer will have a great impact when we all see each other again in the Fall.
Please stay well this summer and we look forward to seeing all of you in the Fall!
Mrs. Martin
From the Health Office:
As we wrap up this school year, we are already looking ahead to next year. If your student has a change in their health or has a healthcare need at school, please contact me via email over the summer and I will get back to you before the start of next school year. If your student will need to take a medication at school, please work with your doctor to have the medication request form completed and signed before the start of the school year. As a reminder, the directions on the medication bottle must match the written order on the medication request form. If your student needs over-the-counter medication at school, please fill out the same medication request form but only the parent signature is needed. A reminder that if your student brings over-the-counter medication, we need a new, unopened bottle at school.
If your student has a health plan or emergency plan on file with the school, you will be receiving a copy to update for 2020-2021 school year over the summer. If your child has immunizations over the summer, you can bring that information when school starts or email me a copy.
I hope you are all staying healthy and that you enjoy your summer. Please feel free to contact me with any questions or concerns.
Elizabeth Lynch, BSN, RN
elizabeth.lynch@oshkosh.k12.wi.us​​​​​​​
---
Thanks to everyone for sticking with the Fang Reading Club program. It looked a little different this year, but we kept our kids reading, which is the most important part! The Timber Rattlers would still like to get your kids their ticket voucher for completing the program. They are hopeful there will still be baseball this summer, and you will be able to purchase tickets to use, along with the vouchers you have.
If you would like to collect your kids vouchers, please email me (directly at MeganOtt325@hotmail.com) with your children's names, grades and teachers. These will be available for pickup at my house at a later date.
---
​
June 2020
It is exciting to look back to the beginning of the year and see how much your child has grown in his or her understanding of mathematics.
We use mathematics in our lives each day. Be on the lookout for continued opportunities to "talk and think" math with your child in the context of their everyday experiences.
To get you started, here is a list of games you may have at home that involve mathematical thinking. Also, throughout the year, we played math games and used iPad apps or websites regularly to reinforce important skills and concepts, practice computation, and apply problem-solving strategies. On the next page, there is access to Bridges math resources.
We hope you use these ideas throughout the rest of this school year and during the summer!
Games to Play that Practice Math

Go Fish – Students recognize and identify numbers
Cribbage - Students make combinations of 15 and also count to 31 by using combinations of numbers
Phase 10 (card game) – Groups numbers with same number, puts numbers in order
Kings Corners - Played with a deck of cards. Puts numbers in descending order, King to Ace, while following a color pattern
Farkle or Yahtzee - Adding point values for the rolls of the dice you get
Sorry - Counts spaces on a game board
Solitaire - Played with a deck of cards. Putting numbers in descending order and ascending order
UNO – matching numbers
Slap Jack or Speed – Played with a deck of playing cards. Knowing the number that comes after or before a number that is played
Numeral Identification Bingo - Make a bingo board on a piece of paper with four rows and four columns. Put random numbers on the board. As you are driving in the car, watch out the window for numerals printed on signs, license plates, buildings, etc. When you see a numeral that matches on your card, mark it. 4 in a row -Bingo!
Make 5 or Make 10 - In the car or anywhere, look for combinations of 5. For example, 3 horses and 2 cows, 4 balloons and 1 vendor, 5 yellow shirts and 0 blue shirts.
Count Around - Start at any number and count up or back. Count by 1's, 2's, 5's, 10's, or any other number.
Salute - Three people can play. Use the number cards from deck of cards. Add in the Jacks for 0. Two people take a card and put the card on their forehead like a salute without looking at their cards. The third person then adds, subtracts, or multiplies the numbers that the two other players have. Based on the number each person sees on the other person's forehead, the players figure out which number they are holding on their own forehead.